Dave Matthews Band Caravan: Where my music worlds collided!
On Friday I jumped in the car with my little family and made the trip over to The Gorge for day one of the three day Dave Matthews Band Caravan without much thought as to what I was about to see thanks to a very busy week.  It wasn't until half way through the evenings offerings that I realized what a coming together of my musical worlds this one night was.  It had brought together my favorite band from home, one of the US's biggest bands who had a small but loyal Australian following of which I was a part, and an up-and-coming band from my new home which I had recently discovered and become a fan of.  The kicker was they were all playing at a legendary venue I had heard about even while I was living on the opposite side of the planet.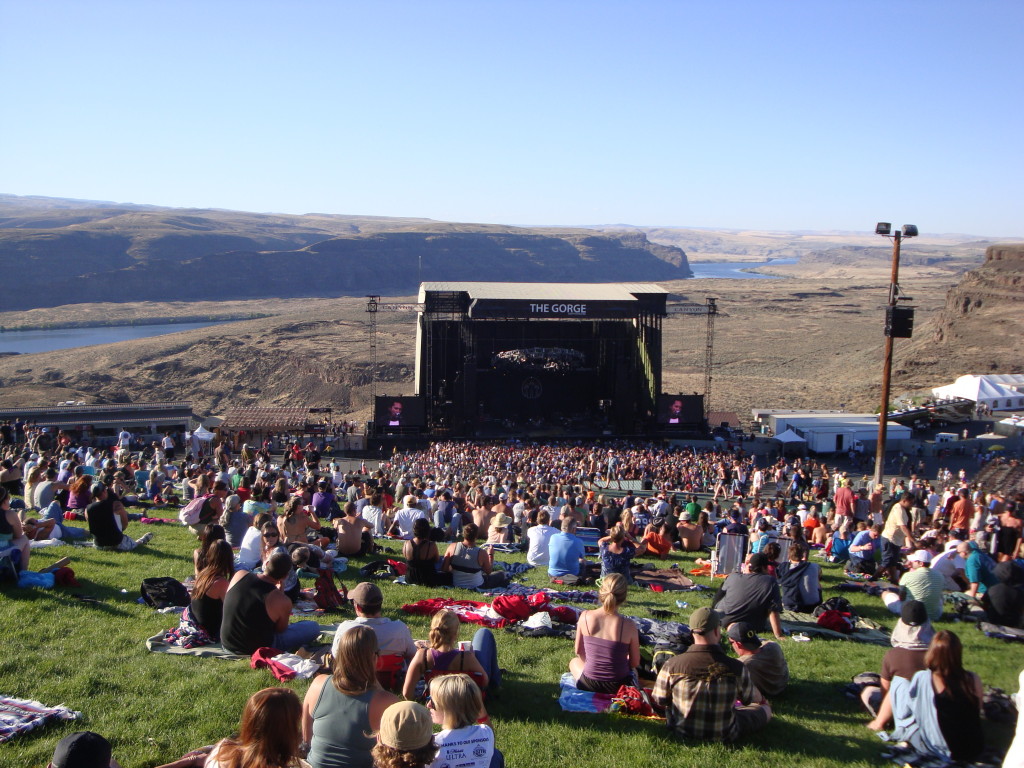 I have written a couple of times already about John Butler so I won't say too much about him now other than I really enjoy his music and think he is a great guy.  After hearing about the Gorge and seeing John's rise in Australia, a country half a world away, it was great to see him nailing a set in front of a huge crowd in my adopted country, at one of the best outdoor venues in the world.  It's one thing to see him play in Australia and quite another seeing him play here, somehow I become more proud of him… sounds kinda stupid, but that's how I feel.  During this set he seemed far more relaxed and all three of the band members looked to be having a blast and it was obvious that the crowd appreciated what they were doing.  Their set culminated with John asking everyone to stand up and dance to Funky Tonight.  The crowd willing obliged and it finished the set on a high.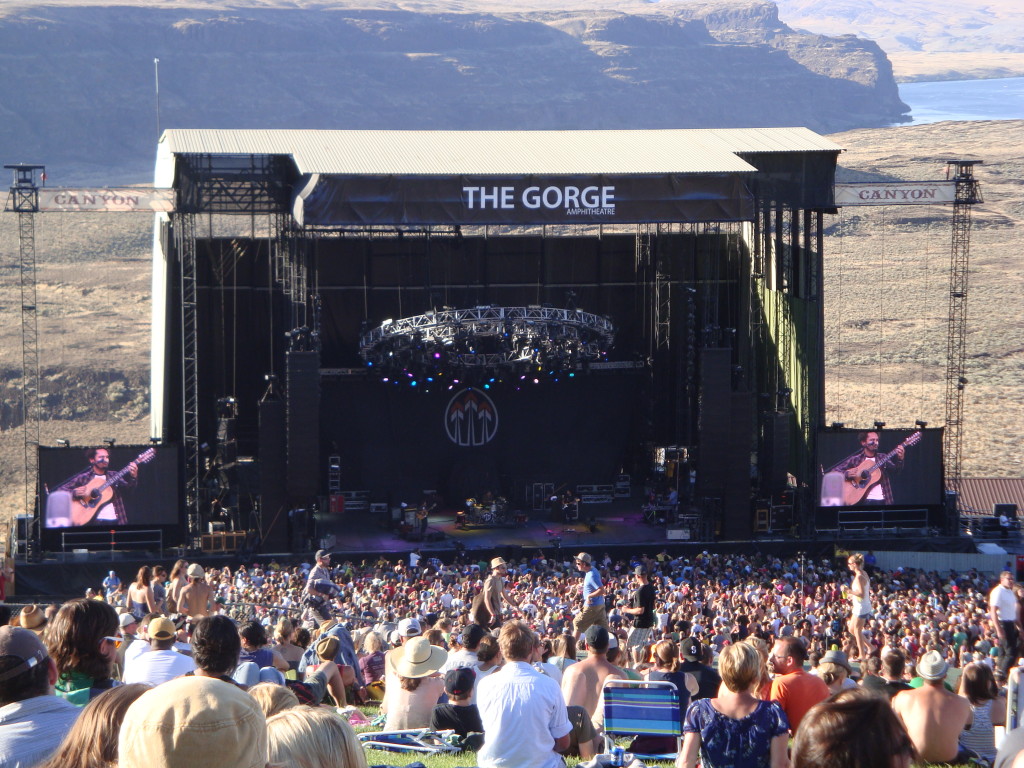 Earlier I had gone to one of the two smaller stages to watch local up-and-comers, Lemolo.  These two ladies are fast becoming one Seattle's "it" bands and while the crowd they drew at this event was not massive, it was clearly a milestone moment for them when singer Meagan Grandall admitted that, after being a Gorge attendee all her life it was "surreal" driving to the venue as a performer.  From what I know, Meagan & fellow band member  Kendra Cox have put the time in and developed a unique sound that certainly has won this music lover over.   After seeing them play in a yoga studio packed to the rafters at the recent Doe Bay Fest I am looking forward to their debut CD coming soon.  I suggest you check them out.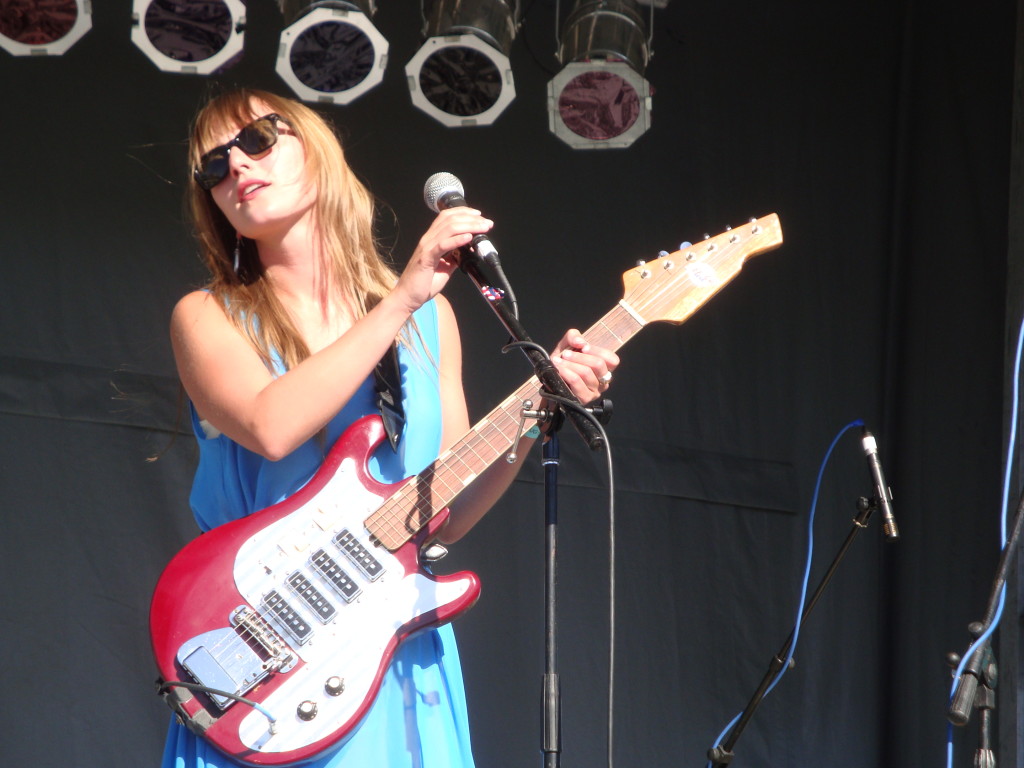 To top the night off, the man who headlines every year on the Labor Day weekend at the Gorge, Mr Dave Matthews, delivered an ejoyable set largely comprised of his earlier material with a coupe of tracks off his most recent album thrown in.  Now for those in the US I have to explain something so you know why seeing Dave Matthews is still a novelty for me.  Firstly, in Australia, Dave is not famous, in fact I'd say he has a cult like following of music lovers who would have come across his music over the past 10 years in a similar fashion to the way I did, that being a copied version of his Live at Luther College with Tim Reynolds CD given to me by a friend.  I know for a fact that the one I have is a copy of an original CD that has probably spawned 20-30 copies over the years.  They have never promoted there and up until when I left in 2008 had only toured there twice and he didn't even come to the West coast the first tour.  On the second tour I was living on the East coast so finally saw him in Brisbane, I'd waited six years to do so.  His performances at the Gorge were spoken of as friends played their guitars around the campfire and were only dreams to us living so far away.  Now I've seen Dave play there twice and while my musical tastes have somewhat moved on I still pinched myself on Friday night.
Add seeing John Butler and Lemolo to that feeling and you have a special evenings music that I thoroughly enjoyed, enhanced even more by sharing it with my wife and five month old daughter, who was at her first outdoor festival event.  I look forward to sharing many more with them both!