New Role: VP of Marketing – Steller.co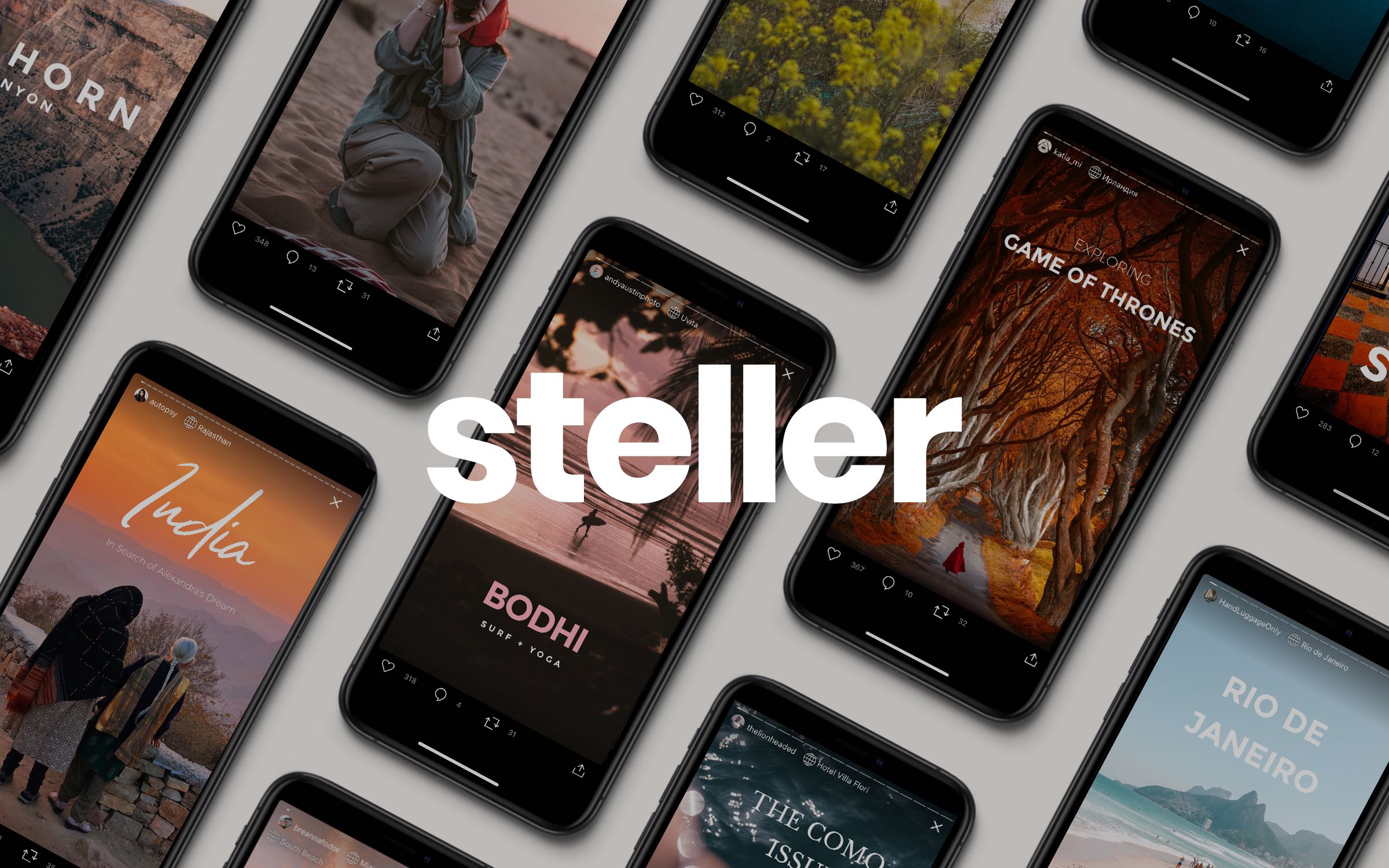 Two Worlds Merging
I am excited to share that I have joined Steller.co, the world's largest storytelling platform for travelers of all kinds. I started Monday March 9th as the Vice President of Marketing. It's a particularly significant move for me because this role combines my love of travel and storytelling with my deep experience in marketing and communications. I am very fortunate that I now get to work full-time in an industry I love and with some of the worlds most talented storytellers and content creators. In addition, I'm joining the startup world for the first time which has always intrigued me.
Disruption
Most of you know I have invested heavily in social media as a travel influencer. Gratefully, this has resulted in regular partnerships with brands that have taken me across the world. Simultaneously, as a senior marketer, I have engaged a lot of influencers for brands I've worked with. From both of these perspectives I know that it's a frustrating time for influencers, storytellers and content creators who want to grow their audiences but can't. This is because Instagram wants brands to pay them and not pay influencers. To achieve this they have made changes to the home feed algorithm which have reduced reach by more than fifty percent for most profiles with large followings. This has made it virtually impossible to grow an audience organically without huge time commitments. It means they have basically turned their back on us so they can make more profit.
Talented content creators and storytellers deserve to have a platform where they can grow an audience based on the quality of their work. Consumers of travel content should be able to have a focused stream of content they actually want to see. But what if in addition to those things there was utility? What if the content could be pinned to a map so you can curate a trip? Would you like tips on the places you want to go to? What if you could share your insights to your friends and a larger community so they can find little known gems? What if there were ready made templates to help you create beautiful content?
Enter Steller.co
Essentially that's what Steller is all about. Part storytellers dream, part educational. It's a community of travelers inspiring other travelers. The visuals are beautiful and optimized for mobile. Stunning templates that incorporate both video and photos are built into the app. Storytelling is easy with features like copy overlay, tip buttons and map pinning. As a result, users learn great information to help them with trip planning. They can discover new destinations to travel to. When they should go to tourist destinations for the best possible experience. Get first hand tips on hotels, tour operators, events and much more. Whether you're a hardcore traveler or just planning a weekend getaway, you will find useful information to help you plan your next trip. Did I mention the content is beautiful? There are some great examples of this at the bottom of this post.
My Role
I will be responsible for driving the vision and execution of Steller's strategic marketing and growth initiatives. This means I will be leading strategies focused on; brand development, user acquisition, influencer engagements, community building, paid media, in-person activations, PR, social media and informing product development. I will also be building on an already talented marketing team as we grow.
Whether you create travel related content. You want to plan travel to new places. Or you just love consuming beautiful travel related content. Join me at Steller.co!