Lets get Kris Orlowski and Andrew Joslyn's EP "Pieces We Are" in the TOP 10 (or 5) on the iTunes Singer-Songwriter Charts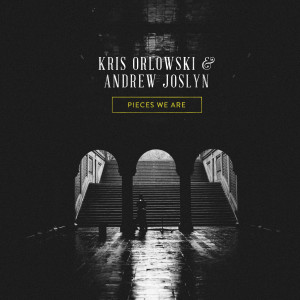 Many of you have seen tweets of Facebook posts from me about Kris Orlowski over the past two years.  You may have also read my "Band of the Week" post about him here on my blog.  If you have, hopefully you have checked out his music, but if you haven't please let me introduce his latest work to you.
Today, Kris and the incredibly talented violinist and composer Andrew Joslyn (who also plays with Macklemore and Ryan Lewis and is featured on their latest chart topping album "The Heist") released a new EP titled "Pieces We Are" and it's already making a move on iTunes, where at the time of writing it sits in the 13th spot on the Singer-Songwriter charts.  The tracks on this EP are nothing short of luscious, the combination of Kris's lyrics and Andrew's compositions are a feast for the ears.  I know this first hand, as on Saturday night I watched them perform songs from the EP at both of their sold out shows at The Triple Door here in Seattle.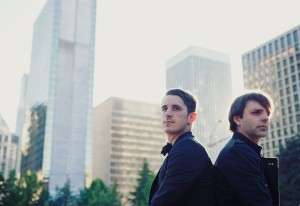 To say I'm fans of these two guys and this EP is an understatement, so I'm going to ask you to help to move this independent release into the top 10 and hopefully the top 5 on the singer/songwriter charts by clicking here and buying their EP.  But I'm not asking you to do this for the reasons you think.  Yes I'm a fan of their music, and yes I'm pretty good friends with both of these guys, but the reason I'm asking you to buy this EP is to pay them back for what they have done for our community.
As most of you will know I founded a nonprofit called Team Up for Nonprofits which produces music events called Gigs4Good to raise funds and awareness for other great nonprofits in our community while allowing them to continue to stay on mission, in other words, keep helping those in need.  Both of these great guys have played multiple times for Team Up and supported our community while doing it, raising thousands of dollars and great awareness through their talents.  Knowing them both as I do, I think they probably won't be super comfortable with me promoting their great work through Team Up or the numerous other benefits or causes they have supported, but given that bashfulness, I think it's even more of a reason for me to speak up.  These guys have helped our community, so how about we as a community help these guys get the attention they deserve, lets tweet and post on Facebook our support for them, their music and show them how much we appreciate what they have done for us.
Like, share, tweet and all the rest of it if you are with me… #PiecesWeAre