New Role: VP, Integrated Marketing – Yesler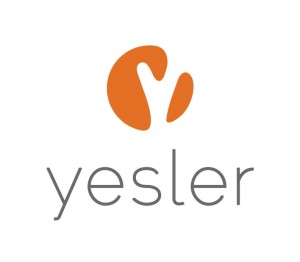 I'm excited to share that yesterday I started a new professional chapter in my life when I started working for Yesler, a 330 person strong B2B Marketing agency created by the folks at Projectline, based here in Seattle.  In short Yesler helps technology companies deliver predictable revenues, sustainable growth, and measurable results.
My role as VP, Integrated Marketing is an exciting opportunity to combine the digital marketing elements that I'm most passionate about into one role.  I will be leading the agency's teams focused on Integrated Marketing Strategy, Paid Media, Anayltics, Social Media, Social Selling, Project Management and the Evidence and Reference Programs. All are ingredients of Yesler's product offerings which include Research & Strategy, Content Marketing, Marketing Automation, Sales Enablement, Customer Engagement and Marketing Analytics.
After holding some senior roles at a few agencies now I took some time making this next step in my career.  One of my friends and mentors Mr Eric Weaver, (now the Chief Social Officer at IPG Mediabrands and a former colleague of mine at the social media agency Spring Creek Group) once said to me that one should consider following abundance when selecting which agency to work with.  His words definitely played a part in my decision because abundance means that the agency is onto something, that they are winning clients and keeping them, and when you look at Yesler's clients – Amazon, Google, Mindtree, Salesforce, Citrix , SAP etc it really speaks well to the fact that this agency has some serious talent who are focused on delivering what others can't.
Beyond abundance I was also taken by their culture.  Located in the Seattle's iconic Smith Tower, Yesler has some fantastic people doing great things in the world.  As a nonprofit founder I was drawn to their extensive volunteer program, their philanthropic contributions and overall desire to improve the community they live in.
Lastly, as many of you know another passion of mine is music.  Yesler produces a monthly in-agency, house-concert-like series of live music performances called the Mill Street Sessions.  They're stripped down songs by Northwest artists which are video recorded to help promote the bands.  Right up my alley…
So here I am, excited part of a new team and looking forward to accepting new learning and new people into my life.  If you're interested in anything Yesler does please don't hesitate to contact me through this site.  Here we go…