September is 2012 Nonprofit Application month at Team Up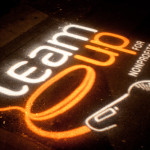 As you probably know I am the founder and president of Team Up for Nonprofits, a nonprofit here in Seattle that produces music benefits called Gigs4Good which benefit other nonprofits by generating funds and awareness while targeting people in their 20's and 30's.  One of the very important processes for us is the selection of which nonprofits we are going to partner with each year.  For 2012 we are going to change things up a bit.
Previously our Nonprofit Committee has diligently selected the nonprofits in order for us to ensure that we work with as wider range of nonprofits in terms of both service area and size as possible and we have done so in 6 month increments.  This year, here is what we are changing…
We will be accepting applications from nonprofits from now until the end of September for all of the 2012 calendar year.
We will vet applicants and create a list of nonprofits we would be happy to work with and then we are going to approach bands to select the nonprofits who they would like to play for from that list.
It is our hope that by adopting this process we can better marry motivated bands to great causes to deliver more results than ever next year.  If you are a nonprofit who is interested in partnering with Team Up I urge you to click here and complete this brief questionnaire and apply for inclusion on our 2012 list.
To date, Team Up has produced Gigs4Good benefits for the following nonprofits…
If you know of a nonprofit that you think would be a good fit for us please share this information with them as soon as possible so they have time to prepare and apply before September 30th. Thank you!