What It Means To Be A Dad To A Daughter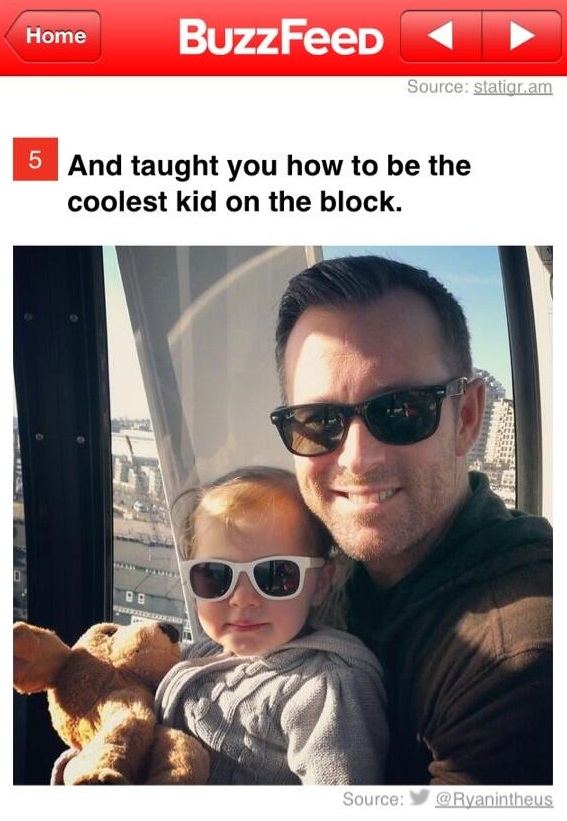 Yesterday, to my surprise a picture of myself and my daughter Jemma appeared in an article on BuzzFeed.com.  I'm not always going to react well to seeing pictures of my daughter thrown around the internet by people who don't know us at all – but of course if I put it out there this can happen!   However on this occasion I was more than good with it.
Being a dad to a girl is a wonderful privilege, you feel it but you're not always able to describe it. Yes, I know all her best toys and when she said her first word.  This article used pictures to illustrate thirty unique aspects of this special relationship and I'm thrilled that Jemma and I are included.
Somehow it seems like proof that I'm a good dad… the most important goal in my life.
Please check the article out and let me know how it made you feel: 29 Reasons There's No Bond Quite Like A Father-Daughter Relationship
And I thought I'd throw this video up that was taken last night.  It's Jemma and I talking our special language, a few moments captured in time between father and daughter.  By the end we're losing it…