Get on board a business for the future!
One of the benefits of owning your own marketing business is the opportunity for you to choose work in areas that really motivate and inspire you.  For the past three months I've been fortunate enough to work on one such a project.
Let me introduce you to a business called Metamorphic Gear.
Metamorphic Gear is one of a small number of companies who actually get that this planet cannot and will not survive the impact of the enormous amount of products made from plastics and other materials that are not biodegradable.  At some point we need to register that we just can't keep creating more landfill.  This is a very complex issue that drives deep into how we currently live as a community so it's easy to just throw our hands in the air and walk (or run) away from it.  Not Lindsay Lawrence, founder of Metamorphic Gear!  His answer may be small but I think he's on-board a ship that is not only about to sail, but NEEDS to sail.  That ship is called Upcycling.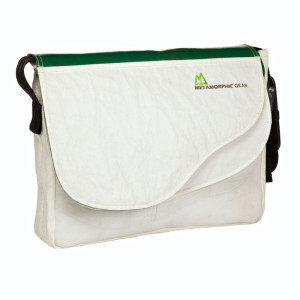 Upcycling
Through his company, Lindsay is taking unwanted sail cloth and truck tarpaulin destined for landfill and making mens laptop bags that are much cooler than the black laptop bag most of us have that will probably last a million years.  So the idea… take existing materials and make something new out of them = upcycling.  At least 75% of every Metamorphic Gear bag is made from upcycled materials.  The catch is that you as the consumer have to care about our world enough to pay more for this upcycled product (designed and assembled here in the US).  Now I know conceptually this makes sense, the question is are you going to get on the upcycling ship and buy one of these bags?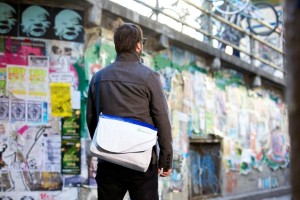 Giving Back
In case the concept of reducing landfill hasn't gotten you excited about this product, Metamorphic Gear is donating 5% of all sales to highlight another problem the world is facing due to plastics.  Imagine if you will, a couple of islands in the middle of the Pacific Ocean without human inhabitants.  Then imagine that 1.5 million Laysan Albatross live on these islands… sounds like a great place for a national geographic film right?  Well now get your head around the fact that nearly all of these 1.5 Albatross are found to have plastic in their digestive systems and that approximately one-third of the chicks die each year from issues caused by plastic consumption.  I hope you're sitting there wondering how that stat can be true, I know I was when I first read about it.  Lindsay and the team at Metamorphic Gear are going to help bring awareness to this issue and the basic truth here is you can help them to do this by buying a bag.  Click here to learn more about this situation.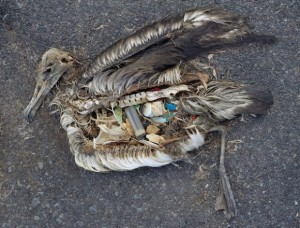 Metamorphic Gear could not offer me more reasons to be motivated as a marketer… a great product helping the world by not creating new materials, a great man with a heart of gold at the helm, and it's a corporate citizen with great values putting its money where its mouth is.  Please keep an eye out for their next range of products which include a computer and ipod sleeve as well as a tote bag further down the line.  You can buy yourself or a friend one of Metamorphic Gear's upcycled bags here.
If you'd like to get connected with Metamorphic Gear please follow them on Twitter & Facebook.  If you're wondering what I do for the business I manage their marketing.  I designed/wrote the website and the giving back strategy with Lindsay, manage the companies social media and provide overall business strategy support.  I hope you like what we've done!